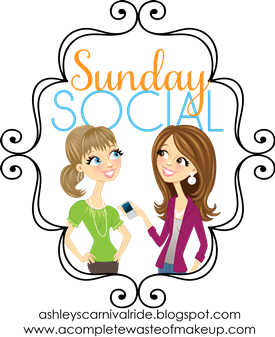 I don't usually do a Sunday post, but I came across a link up and had a few moments. Thought I would join in. Thanks to Ashley at
Ashley Lately
and Neely at
A Complete Waste of Makeup
for setting it up.
This Weeks Questions:
1. Favorite thing to do on a rainy day?
Watch my kids play in the rain if it is nice enough. And yes, he is in his PJs!
2. Favorite thing to do on a Summer weekend?
Be outside working in my vegetable garden or my flower gardens. See down in the yard beyond the deck :)
3. Favorite Spring accessory?
A great spring colored jacket. My blue one had to be retired. Time to shop!
4. Favorite way to spend a Winter day?
Snuggled with hot chocolate in front of the fire.
5. What is your favorite season and why?
This is totally a toss up now that we live back in the North. I love the Spring when everything is turning green and flowers are coming out, but I definitely equally love the fall for all its color too!
6. What is the best birthday you ever had?
Nothing is jumping out at me as terribly memorable to the point that it was the BEST ever. Isn't a birthday always fun?!
Wanna play? Just click on either Keely or Ashley's links above to join in! PS. Thanks to Desirae at
Going with the Flow
for cluing me in!